Community Classes Offered Face to Face by Love to Live Well

We offer several group classes to help you improve your wellness or lose weight. Take a class today!
Scale Down to a Healthier You
What: 12-Week Group Weight Loss Program
When:

April 6-June 22, 2017

.

Registration ends April 3, 2017 

Where: Seniors in Motion, 111 Industrial Street, Denton TX
Cost: $120 (save $120 off regular rate)
Senior Rate: $90 for ages 65+ (save $150 off regular rate)
Download Scale Down to a Healthier You flyer for more information
Love to Live Well @ Seniors in Motion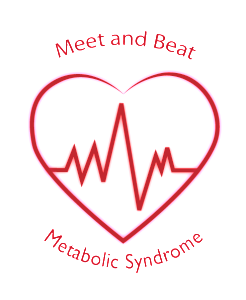 (Learn to Meet & Beat Metabolic Syndrome)
Did you know?
One quarter of the world's adult population has metabolic syndrome & may not know it
40% of those 60 and older meet the criteria
Metabolic syndrome can be diagnosed in children ages 10 & up

Metabolic syndrome makes you:
2X as likely to die from heart attack or stroke
3X as likely to have heart attack or stroke
5X as likely to have type 2 diabetes
Learn how to stop heart disease, stroke, & diabetes in their tracks!
What: 8-Week Group Chronic Disease Prevention Program
When: Program runs 8 weeks Thursdays 3-4 pm

April 13-June 1, 2017 

Registration ends April 10, 2017

Where: Seniors in Motion, 111 Industrial Street, Denton TX
Cost: $80 (savings of $139)
Seniors in Motion Member Rate: $40 (savings of $179)
Class requires minimum of 5 to make; maximum of 15 participants accepted
This program teaches you:
What metabolic syndrome is & why it's important
How to know if you have it (bring lab results to check against the criteria)
How to treat &/or reduce your risk of heart disease, stroke, & diabetes
Strategic lifestyle changes to reduce:

blood pressure
blood sugar
triglycerides
cholesterol
your waist line

Which lifestyle changes maximize your efforts to:

improve your cardiac risk profile
increase your energy & stamina

How to keep up healthy habits beyond the class
Past Examples of Classes We Offer
2 A Healthier U  programs with Love to Live Well/D & D Sports Med
Quick Start 2 A Healthier U

When:

Starts March 24, 2016 (8-wk class on wellness and weight loss for ages 19+) with fitness classes and home activities included; 1.5 hours/week, meets Thursdays 5:30-7 pm
Registration ends March 11, 2016
Where: D & D Sports Med-Denton
Cost: $180 ($360 value)
Senior Rate: $135 for ages 65+
Buddy Rate: $162 if signed up together (10% off)
10% back if 10 people take the class! Please help us spread the word!
Download the Quick Start 2 A Healthier U flyer for more information
Contact Courtney Richardson (crichardson@ddsportsmed.com) or register now

Quick Start 2 A Healthier Family

When:

Starts March 29, 2016 (4-wk class on wellness and weight management for ages 18 & under) with fitness classes and home activities included; 1.5 hours/week, meets Tuesdays 6:30-7:30 pm; Thursdays 6:00-7:30 pm
Registration ends March 11, 2016
Where: D & D Sports Med-Denton
Cost: $100 for 1 child & 1 parent/guardian ($300 value)
Cost for each additional child: +$50
Cost for each additional parent: +$25
10% back if 10 people take the class! Please help us spread the word!
Download Quick Start 2 A Healthier Family flyer for more information
Contact Courtney Richardson (crichardson@ddsportsmed.com) or register now