Eating Healthy with Diabetes Grocery Store Tours
are back in February! 
Sign up today! 
for anyone with diabetes, pre-diabetes or a loved one of someone with diabetes or pre diabetes.
Bringing you a new website for 2019!
Welcome to Love to Live Well
Over the holidays, I converted this website to a new template for the first time in about 4 years! Some of this information and images are not really me. You should still be able to see all the pages from the old website (though their formatting may be a little off) under the tab "Old Pages" or use the Search feature that I now have. I will have this website fully updated by February 9, 2019 with all my own content. Please feel free to email me at anna@lovetolivewell.com with questions in the meantime. Thank you for your patience! And happy new year!
Welcome to Love to Live Well
---
Take the first step to living healthier and with more energy. Get on a healthier path and find the new you!
Make an appointment
Free Phone 

Consultation
Before You Start
---
If you're considering whether or not to go the full length of one of our custom-tailored wellness or weight loss programs, just sign up for a free phone consultation before you start! We can help you find the right program to fit your needs.
Make an appointment
Personalized
Programs
---
Whatever your specific health condition, weight situation, or sports nutrition
need is, our dietitians will craft a custom meal plan for you to reach your goals!
We also help people who have no health issues but just want to eat healthier,
move more and reduce their stress levels too.
Make an appointment
---
If your previous attempts to lose weight have failed, it's not because you failed. It's because it wasn't the right fit for you. There's no such thing as a one-size-fits-all solution to weight loss. Varying health conditions must be taken into account, when tailoring a custom weight loss program for each and every client. We help you create a healthy lifestyle while navigating occasional splurges without losing control.
Why choose

Love to Live Well?
---
With over 20 years of experience in weight loss and medical nutrition therapy, we have helped hundreds of people from all walks of life lose weight, manage their health conditions, and live healthier. We teach our clients how to keep the weight off and keep the healthy behaviors as habits. We stay in touch with our clients so they know we are always here for them if they hit a road block they don't know how to handle or need a refresher to stay on the healthy path.
---
Best Value
When it comes to comparing multiple weight loss solutions and clinics, we offer comprehensive weight loss and wellness programs. Every individual client has goals set for food goals, physical activity goals, & stress management goals. These 3 health behaviors work very well together and lead to better success when used in concert.
Skilled Dietitian
With almost 25 years of experience and 8 years in business as Love to Live Well, we continually bring best practices to life using the latest research as well as what works with each individual client to create a strategic program for you!
Custom Solutions
Understanding that each customer has a set of unique characteristics that may affect weight management and chronic disease management or prevention. All individual clients receive tailored information that fits their situation to guide them to success.
Success Rate
Patients who got their issue solved with us permanently stand at a proud 90% rate!
---
Nullam luctus, ex a congue porta, elit ex suscipit justo, sit amet. Proin sagittis mauris malesuada faucibus tempus. Nunc nulla metus, pulvinar, nulla mauris tristique velit.
---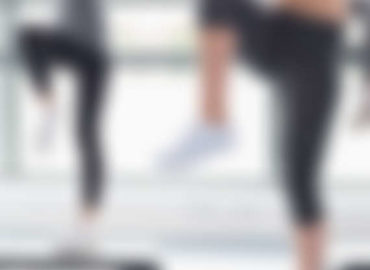 With physical activity being a huge part of one's health and wellbeing, it can help you lose weight too!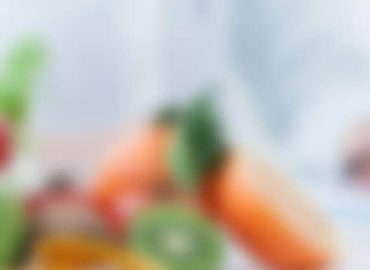 With no one-fits-it-all diet program existing, we will custom-tailor a dieting program just for you!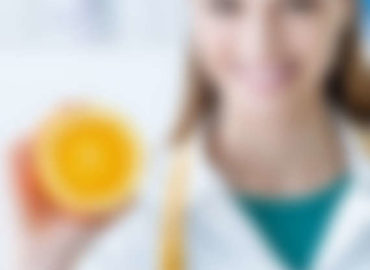 Behind any overweight issue, there's a health problem that's hiding. We want to diagnose and treat it!
---
Right after receiving the BMI index for my child I was determined to take a quick medical action! Visiting this clinic upon my friend's recommendation, I wasn't disappointed. My son's BMI dropped significantly in just 6 months!
Understanding the importance of the healthy weight and concerned about myself, I went through multiple diet programs and trainings. But ultimately, it was the surgical solution that helped me drop my unhealthy wait 2 times. 2 times!
While I never believed in any kinds of diets, when I ran out of patience and tolerance for my overweight issues. Incredibly, unlike to my previous diets, this clinic's nutrition program actually did help me out big time! And I mean 50 lbs big!
---
Maecenas et pharetra enim, id dapibus metus. Curabitur fermentum metus nec dapibus ultrices. Aenean massa magna, efficitur quis convallis non, dignissim eu elit.
---
Free Consultation
---
Starting on a new weight loss or wellness program can be a long and hard process, but it doesn't have to be. Real success starts when you focus on lifestyle change rather than a diet. You need tools and expertise to make sure you match solutions to the right problems. We provide you with both!